Other Subjects
The national curriculum for England contains all the programmes of study and attainment targets for subjects. All maintained schools in England started teaching these programmes of study from September 2014.
Art & Design
Children explore and develop their skills and understanding of a wide variety of media including paint, pencils, charcoal, fabrics, inks and clay. Children are encouraged to develop their creative imagination and practical skills through various materials, allowing them to express themselves artistically. A range of artists from different cultures and periods are studied and often used as inspiration. Creative Arts are an important part of our curriculum, reflected in our Arts Week planned for May 2019.
Computing
The computing curriculum is made up of a structured programme to help children meet the skills and understanding of computing-technology in the 21st century. The main strands that run through our curriculum are e-safety, coding, digital media, text and multimedia, digital research, simulations and modelling, data handling and data logging. Our programme is designed so that skills are built upon year-on-year through the National Curriculum and so that children can be successful and progressive with their learning.
Our pupils use computing to support their learning in other areas of the curriculum. Each classroom is equipped with an interactive touchscreen. This allows teachers to use technology and multi-media presentations as part of their lessons. Additionally, we have a computer suite equipped with broadband.
E-Safety
Our e-safety curriculum is designed to teach children, at an age appropriate level, about the positive and negative impacts of the internet. We teach children how to be safe on electronic devices through a structured programme, where lessons are taught explicitly and discretely. The children are encouraged to share any concerns with an adult they trust. The school reviews its policy on this frequently to ensure it is kept up-to-date with any changes in our rapidly developing digital world.
Code Club 'Star Club' Award 2018
We are delighted to have once again been awarded Star Club status for our Code Club.
What is a Star Club you may ask? Well, Star Clubs are Code Clubs committed to sharing their expertise to help grow the Code Club community. We have a friendly community volunteer who comes into school and shares his expertise with teachers and children to support the club. Many of our pupils are now creating awesome digital games using their coding skills. Keep up the great work!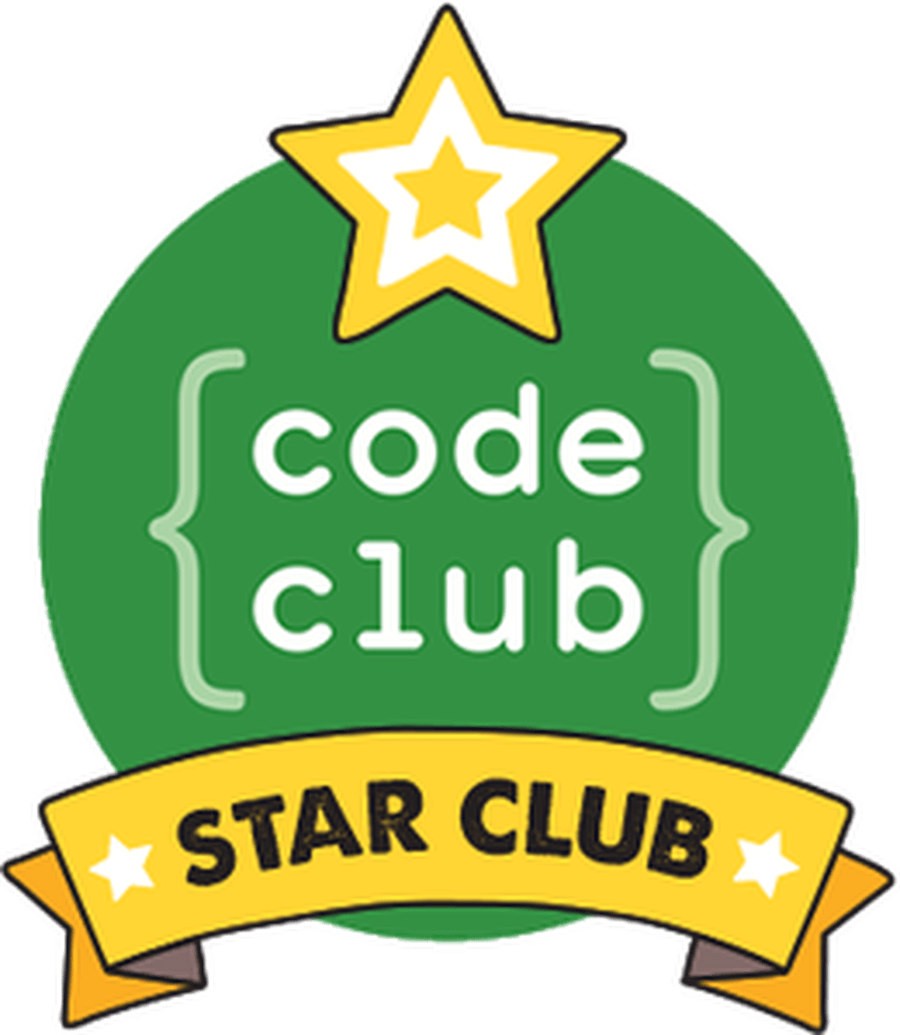 Design and Technology
Firstly through structured play and then by way of planned activities, children develop an understanding of design and technology. Using creativity and imagination, the children design and make purposeful, functioning and appealing products across a range of contexts. They learn to use a wide range of tools and materials and apply their knowledge and skills to solve practical problems. The children evaluate their final products against their intended purpose and their original designs. Design and technology gives the children the opportunity to build structures, use mechanisms such as gears and pulleys, use electrical systems and use computer programming. The children also understand and apply the principles of nutrition and learn how to cook.
Geography
In Geography, the children use maps, atlases, digital technology and aerial photographs to locate globally significant features such as the world's 7 continents and 5 oceans. They are taught the location of hot and cold areas of the world in relation to the Equator and the North and South Pole and to identify the position and significance of latitude, longitude, Equator, Northern Hemisphere, Southern Hemisphere, the Tropics of Cancer and Capricorn, Arctic and Antarctic Circle, the Prime/Greenwich Meridian and time zones (including day and night). They are taught to name, locate and identify characteristics of the 4 countries and capital cities of the United Kingdom and its surrounding seas and they study a small area of a contrasting non-European country. Children describe features and routes on a map, study the geography of their school and take part in a field study of their local area. Children learn about physical geography which includes climate zones, biomes and vegetation belts, rivers, mountains, volcanoes and earthquakes and the water cycle. They also learn about human geography including types of settlement and land use, economic activity including trade links, and the distribution of natural resources including energy, food, minerals and water.
Examples of topics in Key Stage 1 include We Are Great Britain, Down Under and Farms, Fields & Foxes. In Key Stage 2, children will have the opportunity to study World of Wonder, Our Town: Tewkesbury, Boom! (Volcanoes and Earthquakes), Splash! (The Water Cycle and Rivers), Ooh La La! (European Study - France), In The Jungle, Stars and Stripes (Americas Study - the USA) and Coast to Coast.
History
Through history, the children begin to develop an awareness of the past, an understanding of different ways in which the past influences events and a concept of the passage of time. They study their own lives and those of their family, the lives of famous people and past events, from local history, to national and international events. In Key Stage 2, the children are further challenged to use key historical vocabulary correctly, pose historically valid questions and understand that our knowledge of the past is constructed by a variety of historical sources. We use artefacts, videos and visits to historical places and invite visitors into school to interest the children.
Examples of topics in Key Stage 1 include Toys, Castles and The Great Fire of London. In Key Stage 2, children will have the opportunity to study The Stone Age, The Romans, Ancient Greece, The Tudors and World War II.
Languages
Children in Key Stage 2 are taught French; the 'La Jolie Ronde' scheme is used to facilitate this. The scheme provides opportunities for the children to respond to spoken and written language, speak with increasing confidence and fluency, write at varying length and appreciate literature, as they understand and communicate ideas, facts and feelings focused on familiar and routine matters. Languages sessions encourage the children to engage in conversations, in role-play and in drama as well as asking and answering questions, expressing opinions and performing. The appreciation of stories, songs, poems and rhymes is at the heart of the linguistic learning process as the children broaden their vocabulary and develop an understanding of grammatical structures.
Music
Music plays a large part in life at Tirlebrook. We are a school that enjoys singing and performing together. We consider that music makes a significant contribution to each child's development through active participation and personal involvement both as a listener, composer and performer.
We have an excellent range of percussion instruments in school and children are encouraged to sing, make music and listen to music. Our pupils are introduced to a variety of musical styles including music from other cultures and times and well known composers (past and present) to folk songs and the work of modern performers.
We have a school choir that has performed many successful concerts in the local community and we take part in the Young Voices mass choir event. We have also taken part in two iSingPOP projects in recent years, with a third one planned for the academic year 2018-2019. Many children take the opportunity to learn an instrument with our peripatetic teachers including piano, guitar and keyboards. There is a charge for these lessons and for instrument hire. Many also learn the recorder.
At Tirlebrook we endeavour to teach the concepts, skills and knowledge that will give all of our pupils a sustained interest and enjoyment in music.
Physical Education (PE)
At Tirlebrook Primary School we are committed to providing every child with learning opportunities to engage in Physical Education. We strive to provide a full, varied and stimulating Physical Education curriculum which challenges, engages and excites.
Our school believes that Physical Education, experienced in a safe and supportive environment, is a unique and vital contributor to the children's physical development and well-being. A broad and balanced curriculum is intended to provide for the children's increasing self-confidence in their ability to perform within a variety of sporting contexts. The activities offered and the teaching approaches adopted provide the children with opportunities to develop their creative abilities, through improvisation and problem-solving. This involves children creating their own level of challenge and developing their understanding of personal best and self-assessment.
Our children are encouraged to appreciate the importance of living a healthy and active lifestyle and to begin to understand those factors that affect both physical and mental health and fitness. As part of our Healthy Living & Learning Schools Award we include opportunities for being active during playtimes and dinnertimes and extra-curricular sports clubs are provided both before and after school hours. These include cross-country, football, netball, tag rugby, hockey, running, rounders and cricket, and vary according to the time of year. Clubs for alternative or new sports are also an important part of our extra-curricular programme, and the children have had the opportunity in the past to 'try new things' by participating in triathlon, American football, fencing and tri-golf, to name but a few. Every day all of our children take part in Tirlebrook 10, our own version of the Active Daily Mile, when they walk, jog or run for a sustained ten minutes around our school grounds, which includes a purpose-laid track to facilitate this at all times of the year in all weather conditions. Our school has also created LACES - Learn, Activate, Connect, Evaluate & Enjoy, Share - as a learning tool to enable the children to understand and have a positive approach towards mental health. We have created this to be bespoke to our school, adapting it from the internationally recognised 'Five Ways to Wellbeing'.
Participation in sporting events and competitions is very important at Tirlebrook and we enter teams in a range of festivals and tournaments. We have a number of trophies in our cabinet that we are proud of. We are also proud to have achieved the School Games Gold Kitemark for the past four years in succession. We have received many awards for our participation and enthusiasm and we hope to continue to accomplish such achievements in the future.
We aim to acknowledge the sporting successes of our school, to not only celebrate the hard work and effort of our learners but to boost the confidence of our children and encourage them to continue to strive for success. One of the ways that we have done this is by embedding the School Games values of Respect, Honesty, Self-Belief, Passion, Determination and Teamwork throughout the school. The children have been awarded School Games values bands in many of our celebration assemblies, in which we have acknowledged them for their superb attitude in sport and PE.
Every child in the school has the opportunity to swim regularly. The way swimming lessons are organised ensures that the children receive tuition that is closely matched to need and maximises their progress over a sustained period of time. As a school, we are working in partnership with the national governing body for swimming, Swim England (formerly the Amateur Swimming Association or ASA) to 'take school swimming seriously'.
There are various sporting leadership opportunities for the children, including as Young Sports Leaders, who are involved in engaging younger children in physical activity at dinnertimes and through our Change4Life programme. Children in Key Stage Two also have the opportunity to represent their class on the school's Sports Council.
We see Physical Education as a vital part of the education experience as a whole: in developing each child physically, mentally and socially, by enabling them to excel in every aspect of primary school and by empowering them to adopt healthy attitudes and habits for their futures.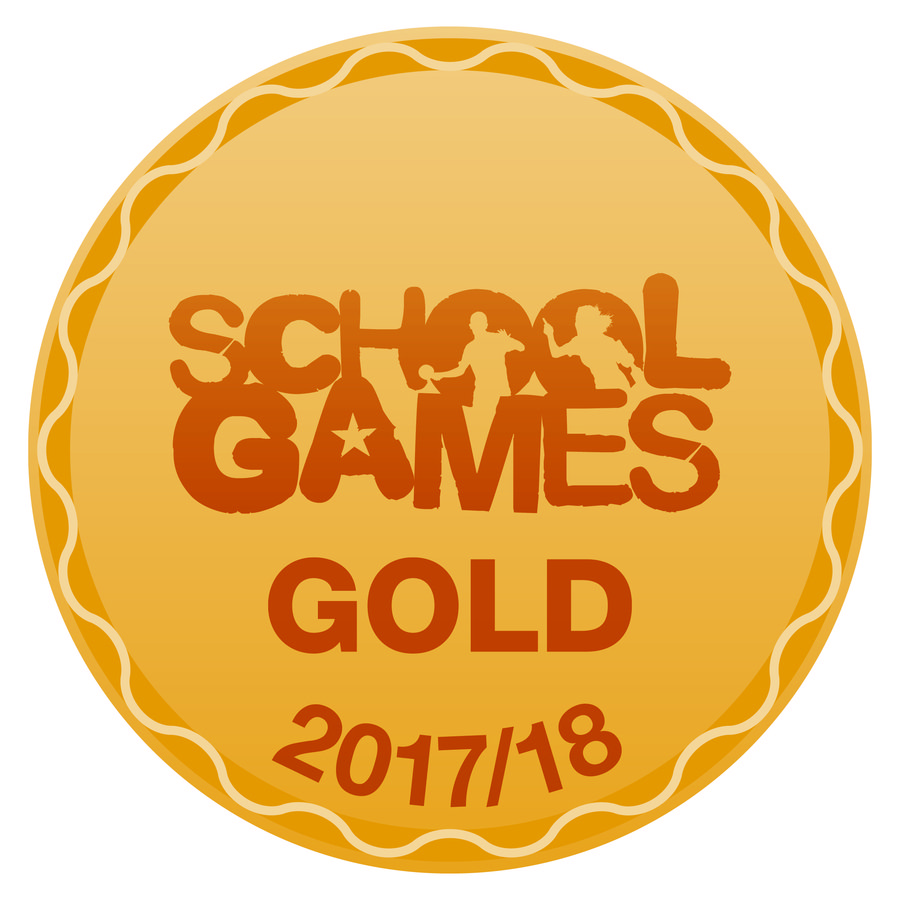 Religious Education (RE)
Religious Education (RE) is taught in accordance with the 2017-2022 Gloucestershire Agreed Syllabus. Since 1944, all schools have been required to teach RE to all pupils on roll (except those withdrawn by their parents). RE remains part of the basic school curriculum entitlement for all pupils. An open, enquiring and exploratory approach to the subject is encouraged, ensuring that curriculum content is suitable for children who have religious faith of their own as well as for those who have no religious faith.
The children are encouraged to explore what people believe and what difference it makes to how they live. They learn about Christians, Muslims, Jews and Hindus as well as other religions and non-religious worldviews. Core concepts are identified so that a coherent understanding of several religions is established through both systematic and thematic approaches to learning. The children are encouraged to explore and learn creatively to make sense of the religions and beliefs studied, to make connections within and between religions and their wider experience of the world, and to understand the impact of religious beliefs on ways of living. They learn about religious practices, festivals, special books, places of worship and differing forms of worship, among other things. All of this enables pupils to reflect on their own ideas and their own way of life.
RE is planned to be relevant to the children's age and experience. Living in a multi-faith society, we aim to help children to develop respect based on an interest in and appreciation of other people's beliefs. RE at Tirlebrook makes a significant contribution to the children's personal, spiritual, moral, social and cultural development as well as providing important opportunities for exploring British Values.
Personal, Social, Health and Economic Education (PSHE)
Through Personal, Social, Health and Economic Education, children develop the knowledge, skills and attributes they need to keep themselves healthy and safe, and prepare for life and work in modern Britain. PSHE forms part of Tirlebrook's broad and balanced approach to the curriculum, and it plays a key role in ensuring that personal development, behaviour, welfare and safeguarding have a high profile.
The PSHE curriculum aims to develop skills and attributes such as resilience, self-esteem, risk-management, teamworking and critical thinking in the context of learning grouped into three core themes: health and well-being, relationships and living in the wider world (including economic well-being).
The PSHE curriculum ensures that the children gain knowledge and understanding of the body, healthy eating, the role of exercise, hygiene for good health, and broader issues that affect well-being. At Tirlebrook, a great emphasis is placed on the link between physical and emotional health and well-being. Sex and relationships education is also an important part of PSHE and teaches the children how to respect themselves and others as they move from childhood and towards adolescence. All of these issues are dealt with in a way that enables positive attitudes towards the promotion of health to develop, both for the individual and for the community at large.
Outdoor Learning
Our core values of Positive Attitude, Community, Creativity and Environment are at the heart of everything we do at Tirlebrook. We strongly value the importance of Outdoor Learning as we promote these values throughout our school. Learning outdoors particularly enables the children to develop their creativity, demonstrate a positive attitude, collaborate as a community and have a growing awareness of their environment. We believe that this approach contributes greatly to the well-being of our whole school community. Learning takes place in our school grounds, including within our own dedicated 'Woodland Workshop' area, our locality, class visits further afield and residential experiences which all stimulate interest, curiosity and a passion for 'doing'. These activities broaden the children's horizons, enable them to develop new skills and build relationships.